Home
»
Military Discounts & Veteran Deals
» O'Reilly Auto Parts Military Discount
O'Reilly Auto Parts Military Discount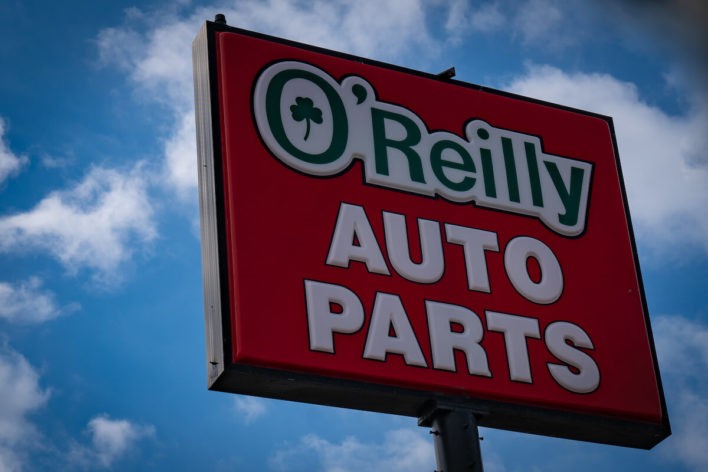 O'Reilly Auto Parts Military Discount
O'Reilly Auto Parts is an American auto parts retailer that provides parts, tools, supplies, equipment, and accessories. Their headquarters are in Springfield, MO and they have a 10% off military discount.
What Is The Discount?
They offer a 10% off military discount off the retail price of in-store items.
Who's Eligible For The O'Reilly Auto Parts Military Discount?
The discount is for active and retired military, anyone who has received an honorable discharge, or general discharge for prior service, to include serving in all five branches, and the national guard. Immediate family members of active duty or veterans are also eligible.
How Do You Get the Discount?
You would need to show your military ID.
Can This Discount Be Used Online?
No, in-store only.
About O'Reilly Auto Parts
The first store opened in Springfield, MO in 1957 after Charles F. O'Reilly and his son, Charles H. "Chub" O'Reilly broke off from Link Motor Supply and founded O'Reilly Automotive. By 1975, they had nine stores, all in Southwest, MO. They merged with Hi/Lo Auto Supply in 1998, and have bought several other companies over the years, adding stores along the way. In 2019, they had their first international acquisition with Mayasa Auto Parts in Mexico. Today they have over 5,000 locations in over 45 states.
For more info, please go here.
RELATED:
Julie Provost is a freelance writer, blogger, and owner of Soldier's Wife, Crazy Life, a support blog for military spouses. She lives in Tennessee with her National Guard husband and three boys.