Home
»
Finance
•
News
» Government Shutdown Averted For Now: Congress Passes Continuing Resolution
Government Shutdown Averted For Now: Congress Passes Continuing Resolution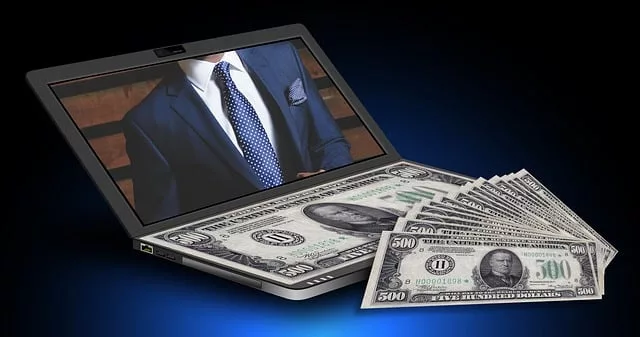 The looming government shutdown crisis has been averted, at least for now. On the last day of September 2023, Congress found a way to sidestep partisan bickering, political posturing, and budget crisis theater long enough to pass a continuing resolution that keeps the federal government fully funded for an additional 45 days into the new fiscal year which began on 1 October.
Defense News reports the House passed the stopgap measure in a 335-91 vote. The Senate passed it in an 88-9 vote and sent the resolution to the President's desk, which was signed into law just before the FY 2023 federal budget expired.
What does this mean? Simply that lawmakers have NOT found bipartisan agreement on a "permanent" federal spending bill that would fund the DoD and other non-appropriated fund activities for the entire year. A continuing resolution is a temporary measure to the larger annual funding problem.
What Does Passing A Continuing Resolution Mean?
The passage of a CR means lawmakers have approved a stopgap measure to prevent troops, DoD civilians, veterans, and families from getting hurt financially, thanks to a lack of agreement on the FY 2024 federal budget.
It provides money to operate the government in a business-as-usual fashion for the duration of the resolution, which in this case is 45 days.
The NEXT potential government shutdown looms. It has a November 17 deadline. The House and Senate are back to square one regarding negotiating a deal on the full budget. And if they cannot, we are back to the same crisis that was narrowly averted over the last weekend in September 2023.
Will The Crisis Happen All Over Again on November 17, 2023?
Don't forget that important elements of FEMA, TSA, and other non-DoD operations may come to a halt if there is an actual shutdown next time…and that means air travel during peak holiday travel season is likely to be affected.
Will holiday travel work normally when the TSA (the people who x-ray you and your bags at the airport) is affected by a lack of a budget agreement?
That doesn't just have the potential to ruin your holiday plans.
Certain TDY travel, PCS travel, and other potential needs could be interrupted because some members of Congress disagree with continuing aid to Ukraine, DoD reproductive healthcare policies, or because some lawmakers simply feel the government "spends too much money."
Those disagreements have, in the last ten years, resulted in political gamesmanship like what was on display in the run-up to the most recent continuing resolution.
What kind? Partisan riders, for a start. These are inserted into federal budget legislation but do not address specific funding issues. These typically focus on culture war squabbles or party political goals completely unrelated to funding the federal government.
Related: Financial Planning for Military and Veterans
Who Gets Hurt If The Government Shuts Down Next Time?
Here is a hint. It's not lawmakers in the House and Senate.
As always, it should be pointed out that the impasse over these budget concerns did NOT threaten to delay the paychecks for those in the House and Senate responsible for making these decisions, and that lack of "skin in the game" is, according to some observers, half the problem.
One of those sticking points, military aid to Ukraine, caused serious problems in getting a bipartisan version of the budget passed. Ultimately, a $300 million package intended for Ukraine was dropped from the bill. According to Military Times, there is no federal money left in the Ukraine Security Assistance Initiative and the disagreement in the House and Senate over it caused a major impasse in budget negotiations.
Ultimately, the $300 million option was dropped, and the CR was approved, avoiding the government shutdown.
Members of the House voted to run that $300 million through a separate process rather than include it in the CR, though with some stiff opposition by approximately a third of those in the House.
What happens if the government shuts down on November 17, 2023? We reported on this earlier, in September, noting the following:
Permanent Change of Station moves may continue depending on when they were authorized. Some PCS moves may be authorized only by a commander under shutdown rules.
Those separating from the military may have out processing depending on when the retirement or separation was approved.
TDY travel for mission-essential purposes may continue, but non-essential TDY travel may be suspended. That may include going TDY for house hunting.
During a shutdown, deployments and training continue with or without a paycheck. But some may be scaled back.
Base housing may be affected, especially if the housing is maintained through contracts with local service providers. According to Army.mil: "If your base contracts with local repair shops, you might have to wait."
Elective medical procedures and/or those deemed not "medically necessary" may be rescheduled at on-base military medical clinics and hospitals.
A government shutdown at or near the holiday peak travel season will cause additional complications for those trying to travel commercially, Space-A, or trying to accommodate those who are traveling to them for the holidays.
Related:
Editor-in-Chief Joe Wallace is a 13-year veteran of the United States Air Force and a former reporter/editor for Air Force Television News and the Pentagon Channel. His freelance work includes contract work for Motorola, VALoans.com, and Credit Karma. He is co-founder of Dim Art House in Springfield, Illinois, and spends his non-writing time as an abstract painter, independent publisher, and occasional filmmaker.