Home
»
Military Discounts & Veteran Deals
» Veterans Advantage & Legacy Deliver Fertility Benefits
Veterans Advantage & Legacy Deliver Fertility Benefits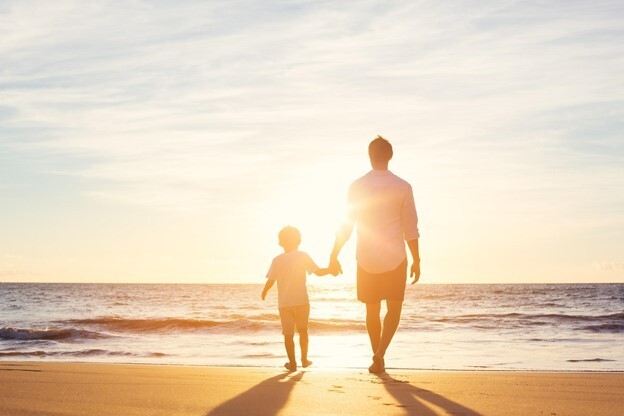 Veterans Advantage & Legacy Deliver Fertility Benefits
If you are a member of the military community, then you may already be familiar with Veterans Advantage. It is a website that has been around for twenty years and offers exclusive discounts to active military, reservists, National Guard, retirees, veterans, and family members. I've used a number of their discounts on phone service, online shopping, and even pet supplies.
On August 11th, Veterans Advantage announced a partnership with Legacy, an international company specializing in male fertility, to offer a 25% discount on their core products which can help our nation's veterans protect their opportunity for future parenthood. Male fertility can be impacted by one's lifestyle, and we know that life in the military is not easy. Taking steps to improve and preserve fertility is important as many couples are waiting longer to have children.
The discount applies to the at-home fertility testing and analysis kit, which is the first step in cryogenically preserving your future. The cost of the kit is $195, so 25% off is a great deal. After testing and analysis, you will have three options: Analysis only, 5-year Storage, or Lifetime storage. Each storage option also comes with personalized lifestyle recommendations to improve reproductive health and fertility.
For Today
The analysis-only plan is called For Today, and it offers a full analysis, personalized recommendations, and short-term complimentary storage. This is included in the $195.
For Tomorrow
This plan offers everything from the previous plan, but it also comes with 5 years of cryogenic, multi-geography storage which is renewable each year. Legacy also offers a telehealth appointment with a fertility specialist as part of this plan. The cost is $995.
The Forever Plan
Legacy's Forever Plan is just that: forever. Not only do you get the benefits of the previous two plans, the Forever Plan offers lifetime cryogenic storage with worldwide transfer available. You will have unlimited telehealth appointments and priority access to Legacy's research and development findings. For $3,995, those are substantial benefits.
The Advantage of Veterans Advantage
When you enroll with Veterans Advantage, you will receive a unique discount code that you can use to purchase a Legacy package. You will enter your Veterans Advantage discount code in the "Promo Code" section while ordering.
If you are unsure about which package would best suit your fertility needs, Legacy has a Help Center that can answer your questions. Call +1 (617) 514-0901 for more information. To better understand the process, check out their How It Works section.
About Veterans Advantage
Veterans Advantage is a Public Benefits Corporation (PBC) that was founded in 2000 by Vietnam veteran, Scott Higgins and his wife, Lin. Veterans Advantage offers exclusive benefits and discounts through their service.
What Kinds of Discounts Do They Offer?
There are far too many to list here, but they have partner companies from everyday retail shopping, travel, hotels, dining, entertainment, health & wellness, home & office, and financial services industries. Check out the Military Discounts Marketplace on their website.
They offer a 30-day trial for a one-time fee of $4.95. They also have a month-to-month plan for $9.99 per month, which gets you a digital VetRewards Card. You can cancel anytime. The best deal is the annual plan which costs $59.95 per year, which averages out to $4.99 per month. With the annual plan you will receive a physical VetRewards Card.
Veterans Advantage offers savings and discounts in every area of life and is certainly worth the membership fee. When partnered with companies like Legacy, Veterans Advantage brings services to our military community that had been out of reach for so many.
(Image courtesy of epicstockmedia via www.123rf.com)
RELATED: